In an industry that is saturated with commercial pop music dominating the airwaves these days (not that there's anything wrong with that), it's always nice to have a breath of fresh air courtesy of a local act that does not bring in the usual flavor and aims to set a standard that will remain on top for a very long time.  The Philippines has always been known to be a country that thrives on love songs, R&B, indie acoustic and alternative rock music, along with the occasional novelty hits, but once you hear of Curse & Bless, you'll definitely get a taste of locally made electronic dance music that reaches international standards, especially if you're a self-professed raver.
Photo courtesy of Art Oca
Comprised of Chicago-raised Jared Celemin and half-Japanese beauty Karen Toyoshima, this EDM Producer/DJ duo has been making waves in the local scene for quite some time now, especially with their brand of music.  Jared has amassed quite the credentials under his belt, having opened for Steve Aoki at the Aragon Theater in Chicago, worked closely with the country's pride and joy, Apl De Ap, and many more, thereby proving his legitimacy not just as a DJ but also a producer.  Karen herself is quite the artist, being a Theater Arts major and has worked with ABS CBN for various productions, though her love for DJ-ing is what got these two together to make the kind of music that induces massive face melting and body-reverberating bass.
Photo courtesy of Raffy Dela Peña
When one listens to them, several international producers & artists come to mind, including Skrillex, The Bloody Beetroots, Daft Punk, Justice and a ton more influences.  What is even more impressive, however, is the fact that they are the brains behind what is the only (and biggest, for that matter) EDM network in the country, EDM Philippines.
Curse & Bless have also founded a collective of producers & DJs in the Philippines (of which yours truly is a part) called Kurai.  This collective aims to turn the industry on its head, and it doesn't seem to be long from now before that happens.
Photo courtesy of Bea Regala
They are currently working on new projects, some which are actually quite large in scale and would definitely pave the way for producers & DJs like them to create an industry standard the likes of no one has ever seen.  Of course, they're also hard at work on a new EP which appropriately describes the music they make… SAVAGE.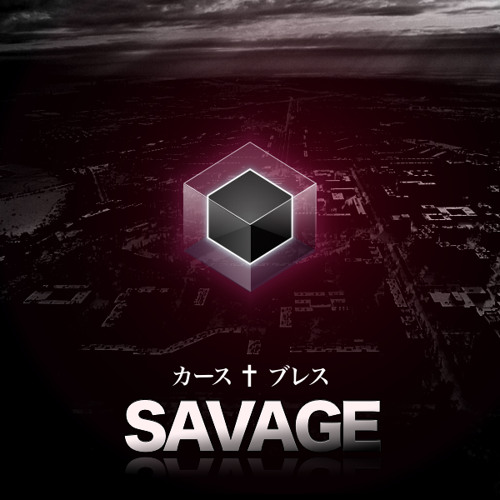 With EDM gradually being on the rise in the Philippines, one could not think of any perfect example of who will carry the flag, but C&B is as worthy as it gets.  The fire keeps burning; it's only going to get brighter and hotter with these two around.
If you would like to know all about what they've got to offer, you only have to check out the link below.